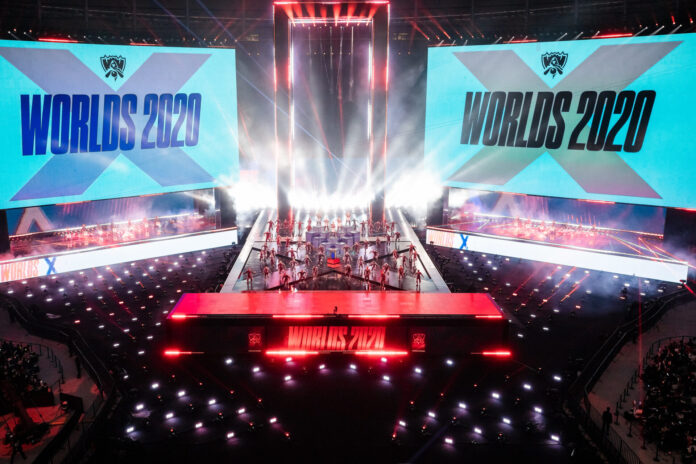 While the community of League of Legends prepares for the next competitive season, it's nice to look back at what has been achieved over the past year, particularly with the 2020 World Championship.
According to Riot Games, the tournament broke several spectator records with over a billion hours watched in total and had an average audience per minute of 23.04 million people. The World Cup final was also the most watched League of Legends event in history "for concurrent viewers : the match between Suning and Damwon Gaming reached an impressive peak of 45.95 million concurrent viewers . This is a considerable increase over the 2019 championship which reached an AMA of 21.8 million.
The Worlds 2020 was broadcast on more than 21 different platforms and commented in 16 languages . Riot also reported that the number of spectators for the first stage of the tournament increased by 61.76% year-on-year. According to these metrics, the Worlds was the most watched esports event of the year , outperforming similar end-of-season tournaments by a significant margin. The Overwatch League Finals, for example, achieved a global AMA of 1.55 million . The final game of the Call of Duty League recorded an AMA of 206,000.
Thank you for making history with us! # Worlds2020 was our biggest LoL Esports event to date and we couldn't have done it without you.pic.twitter.com/6972aB00LE

– LoL Esports (@lolesports) December 9, 2020
The just-concluded world championship took place in understandably difficult circumstances with growing concerns over the COVID-19 pandemic che ha costretto gli organizzatori del torneo a creare una bolla in cui i suoi giocatori e lo staff potessero competere in sicurezza.
Many players fought on the World Cup stage for the first time without an audience , making it a unique experience for almost any athlete. Even in the face of many difficulties, however,Riot ha è riuscita a creare un prodotto di successo ed entusiasmante per i fan.
Throughout the month of October, fans watched Suning continually breach expectations in many of their matches against G2 Esports, JD Gaming and Top Esports. The people who witnessed the dominance of DAMWON Gaming stood in bated breath for nearly a month before seeing them triumph by lifting the Summoners Cup.
Next year, the World Cup will be held in China again . This time around, however, most fans are hoping for better circumstances and that the live audience will be there to create a competitive and electrifying atmosphere.