The League of Legends All Star 2020 event was born to honor the most important players and streamers of this sport, a way to compete in a friendly way worldwide, so Riot Games has thought about including as much interregional competition as possible . Due to the coronavirus health crisis , there will not be any kind of face-to-face event, so that the different players will play their games from the comfort of their homes. Thus, they have divided the format in two:
On the one hand, the emerging promises (December 18) will offer confrontations between neighboring regions. The smallest will try to challenge the nearest power. The teams will be made up of the best professional players, always in accordance with the votes of the fans. On the other, in the Superstars Duel (December 19 and 20) several different teams will fight.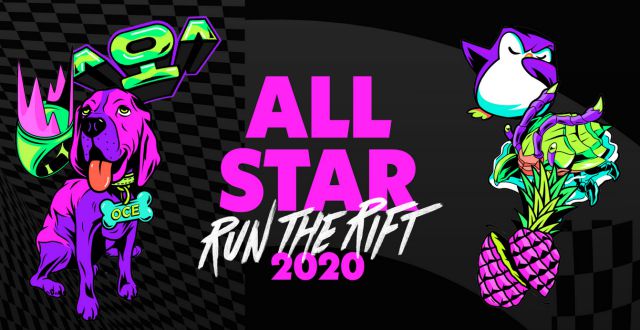 How to watch the Lol All Star 2020
En los tiempos actuales, los esports se pueden seguir en tiempo real, en compañía de los mejores comentaristas y con toda la emoción a flor de piel. En este caso, los esperados LoL All Star 2020 están disponibles en la cuenta oficial de Twitch de Riot Games. No te pierdas ninguno de los partidos y sigue en directo las distintas emisiones de streaming.
Todos los jugadores y participantes del LoL All Stars 2020
LEC
Profesionales:
Bwipo
Selfmade
Humanoid
Hans Sama
Hylissang
Leyendas:
Vizicsacsi
Amazing
Exileh
Samux
Mithy
Reyes de la cola:
SivHD
Overpow
Noway
Corobizar
Elwind
LCK
Profesionales:
Canna
Canyon
Faker
Deft
BeryL
Leyendas:
MaRin
Ambition
PawN
PraY
Mata
Reyes de la cola:
Hojin
Jisu
so_urf
Narakyle
Jelly
LCS
Profesionales:
Broxah
Jensen
Tactical
CoreJJ
Leyendas:
Por determinar.
Reyes de la cola:
Por determinar
LPL
Profesionales:
La votación local sigue en curso.
Leyendas:
gogoing
mlxg
Misaya
Weixiao
pyl
Reyes de la cola:
En curso.
CBLOL
LCL
Boss
Ahahacik
Nomanz
Gadget
Santas
LJL
Evi
Blank
Ceros
Yutapon
Gaeng
LLA
Acce
Josedeodo
Aloned
Whitelotus
Shadow
OPL
Chippys
Babip
Tally
Raes
Cupcake
TCL
Armut
Robin
Blue
Zeitnot
Japone
PCS
Hanabi
Kongyue
Uniboy
Unified
Kaiwing
VCS
Zeros
Levi
Dia1
Slayder
Palette
Fechas, horarios y resultados
Viernes 18 de diciembre
PCS All-Stars 1-0 LCK All-Stars
LCK All-Stars 0-1 OPL All-Stars
LPL All-Stars 0-1 LJL All-Stars
VCS All Stars 1-0 LPL All-Stars
LEC All-Stars VS. TCL All-Stars (a las 19:00, hora peninsular española)
LCL-All-Stars VS. LEC All-Stars (a las 20:00, hora peninsular española)
LCS All-Stars VS. CBLOL All-Stars (a las 23:00, hora peninsular española)
Sábado 19 de diciembre
LLA All-Stars VS. LCS All-Stars (a las 00:00, hora peninsular española)
LCK Queue Kings VS. LPL Queue Kings (a las 5:00, hora peninsular española)
LPL Legends VS. LCK Legends (a las 7:00, hora peninsular española)
LCK All-Stars VS. LPL All-Stars (a las 9:00, hora peninsular española)
Sunday December 20
LEC Queue Kings VS.

LCS Queue Kings (6:00 p.m. PST)

LCS Legends VS.

LEC Legends (at 8:00 p.m. CET)

Bwipo Dream Team VS. CoreJJ Dream Team (a las 22:00, hora peninsular española)
Source | LOL