Arcane , the upcoming animated series based on League of Legends , delayed its release to next year 2021 due to setbacks caused by the global crisis of the coronavirus . This was communicated by its responsible team through Greg "Ghostcrawler" Street , Riot Creative Development and PI. Recall that this new television adaptation of the popular MOBA from Riot Games was to be released in 2020 on an unannounced date.
"An impressive story"
Thus, Greg "Ghostcrawler" Street himself has shared a letter with fans explaining the unfortunate situation and wishing the best for everyone: "Due to the COVID-19 pandemic, unfortunately we have to delay the global launch of our first series animated, Arcane, until 2021 ", says Greg Street.
"Creative development and production are tough, especially in a world where you can't see your peers in person. Video meetings now help, but they are not the same as being in a room where you can feel the creative energy flowing. If we combine these problems with the technical difficulties of production on an international scale, everything gets complicated ".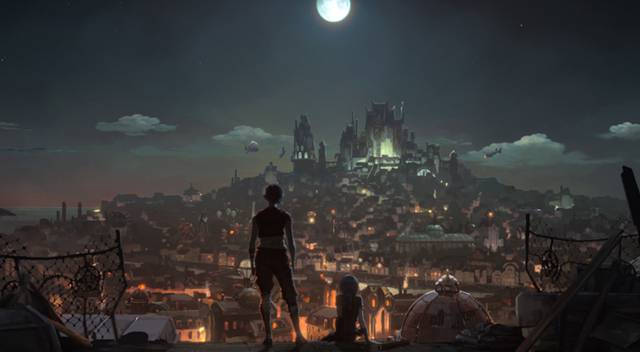 "We want to congratulate our incredible creative collaborator, Fortiche, who has continued to do everything possible to keep Arcane moving forward," continues the Riot creative, ensuring, however, that Riot Games are very satisfied with all the news from this year.
And we remember that Riot has just launched Valorant , its new tactical team shooter, with large audience numbers around the world, in addition to Legends of Runeterra , its new bet in the competitive genre of strategy through collectible cards.
From Riot they assure that they will share new information as soon as possible about the new release window of Arcane, a project in which they have high hopes.
Source | Riot