Despite the recent arrival of the new year, 2020 is still very much on our minds. Therefore, it is the turn to review the third quarter of the year, from July to September, which was marked by the 'madness' of the regular phases and the level of all the finals played.
July, a shaky regular phase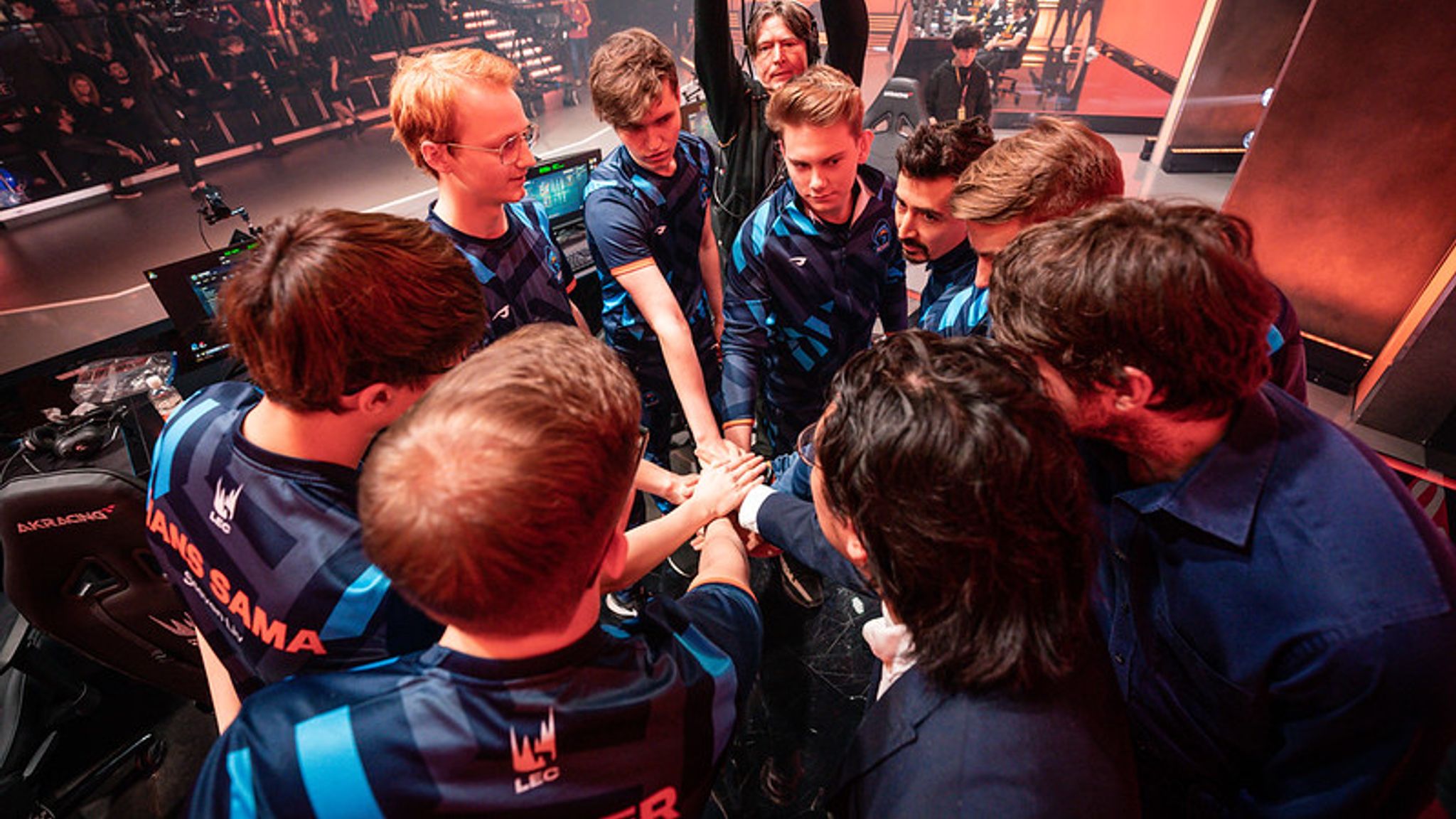 The League of Legends European Championship (LEC) and the Super League Orange (SLO) were joined by a factor in common: the madness of their regular phases. Both leagues experienced radical changes in their own way that increased their level of emotion. Teams that were used to being in the background were consolidated as protagonists, while others
Rogue y MAD Lions fueron los colíderes de la LEC durante la gran mayoría de su fase regular a costa de que sus reyes históricos, Fnatic y G2 Esports, se vieran inmersos en la irregularidad. En cambio, la Superliga mantuvo a Movistar Riders y Vodafone Giants como líderes, pero tuvo una zona media de la tabla muy disputada. En la quinta semana de la competición Cream Real Betis, G2 Arctic y S2V Esports protagonizaron un triple empate en la tercera posición con seis victorias y cinco derrotas.
Agosto, la consolidación de Top Esports
Llegado agosto, los playoffs de todas las competiciones de League of Legends volvieron a aparecer. Sin embargo, mientras el resto de las ligas todavía estaban a medio camino de su fase eliminatoria, la League of Legends Pro League (LPL) llevaba ventaja y disputó su final a finales de mes.
Top Esports y JD Gaming se enfrentaban de nuevo en una final, algo que suponía una reedición del Spring Split. No obstante, en esta ocasión TES pudo efectuar su revancha. Un ajustado 3-2 dio a Top su ansiado primer título de campeón de la LPL en una exhibición de League of Legends al máximo nivel. Zhuo Ding «knight» fue el mejor jugador del mundo y enseñó una vez más todo lo que su mano izquierda puede llegar a hacer realidad.
Septiembre, el mes de las finales y el Play-In
Cuando la escena de League of Legends todavía estaba atónita tras presenciar la final de la LPL, llegó la última serie al mejor de cinco del resto de ligas mayores. Tanto Corea del Sur, como Europa y América del Norte vivieron su última eliminatoria del año. A excepción del caso de la League of Legends Championship Series (LCS), todas estuvieron decididas desde el primer instante.
DAMWON Gaming superó a DRX por 3-0 y se posicionó como uno de los grandes favoritos para unos Worlds que estaban en el horizonte. G2 Esports siguió el mismo camino en Europa tras superar una vez más a Fnatic en la final, proclamándose así el conjunto con más ligas a nivel europeo. La situación fue distinta en la LCS, que vio cómo TSM se proclamó tres años después campeón tras vencer con un ajustado 3-2 a FlyQuest.
La Superliga Orange tampoco se quedó atrás. Movistar Riders consiguió su primer título de campeón liguero tras vencer por 3-0 a G2 Arctic, que llegó a la final tras superar por 3-2 a Vodafone Giants. Aquella final supo a despedida, ya que los jinetes separaron sus caminos. Algunos se fueron a la LEC mientras otros apostaron por otras ligas regionales. El único jugador que se quedó en España fue Javier Martínez «JaVaaa«.
While the beginning of September was marked by the end, with its closure came the Play-In of Worlds . There Europe experienced a tragedy, as the MAD Lions were the first team from a major region to be eliminated from the qualifying round in history. LGD Gaming also suffered, but managed to reach the group stage alongside Team Liquid , Unicorns of Love and a heroic PSG Talon.