That games like League of Legends are a pool of hours capable of catching us in a beastly way is no surprise. In fact, the sum of games can be amazing in some cases and, to find out if yours is one of those, we are going to find out how many hours you have played League .
How many hours have I played LoL?
Thanks to the Wasted on LoL page we can check how many hours we have played League of Legends . To do this, we only have to enter our summoner name and it will detail the time we have spent in the free MOBA from Riot Games in minutes, hours and days .
In addition, it will also compare our investment of time with other users who have added their name on the page and rest assured that there are people who have even put in more hours than us.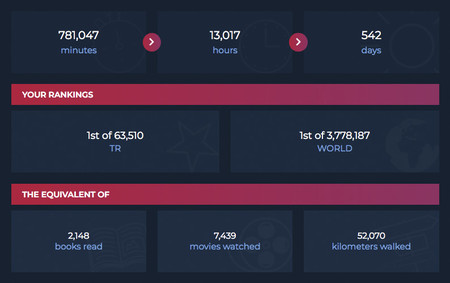 How many hours has my friend played League of Legends?
In addition to checking your playing hours in League of Legends, you can also check how long your friends have spent playing . To do this, you just have to enter their username on the same page and know how much time they could have invested in watching movies, reading or doing sports.