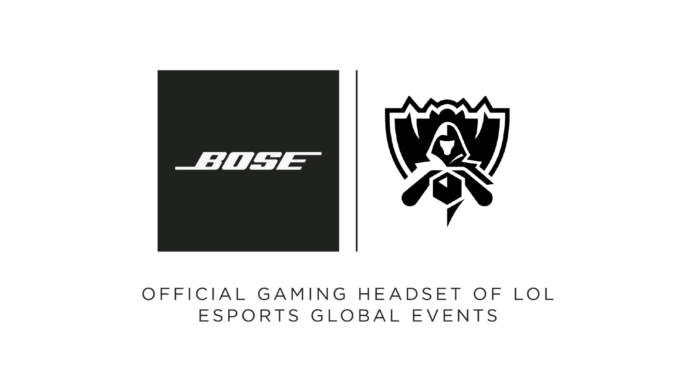 Yesterday Bose , well-known brand of stereos, headphones and earphones announced that it has signed a partnership with League Of Legends for the Worlds 2020 event , or the Riot Games world championship game to be held in Shanghai from 25 September to 31 October .
With this agreement, the American company Bose becomes the official Gaming Headset of the global events of League of Legends Esports , including Worlds, Mid-Season Invitational and All-Star Event. Not only the players but also talents, referees and the entire Worlds crew will enjoy the competition headphones that have been designed to offer the best combination of noise cancellation performance, clear communication, comfort and durability.
Questo annuncio arriva in contemporanea con quello della presentazione da parte di Bose del suo primo auricolare progettato per i giochi, il QuietComfort 35 II Gaming Headset che sarà caratterizzato dalla tecnologia Acoustic Noise Cancelling per un migliore controllo del rumore attivo e passivo. Mentre le cuffie professionali Bose SoundComm al Worlds sono state modificate per soddisfare le esigenze specifiche dei giocatori professionisti, il QC35 II condivide gli stessi progressi tecnologici e innovazioni che i professionisti useranno a Shanghai e ai futuri LoL Esports Global Events.
Naz Aletaha, Head of Global Esports Partnerships & Business Development at Riot Games, ha dichiarato: "Bose è da decenni leader del settore nella tecnologia audio e nell'innovazione e siamo entusiasti di collaborare con loro per migliorare l'esperienza dei giocatori professionisti in LoL Esports e nei nostri eventi globali, fornendo anche una connessione audio ancora più ricca ai nostri fan.
La comunicazione è una delle chiavi del successo in League of Legends. Non solo i giocatori professionisti devono essere in grado di sentire chiaramente i suoni di gioco, devono essere in costante comunicazione con i loro compagni di squadra per coordinare le giocate. L'esperta ingegneria del suono di Bose affronta completamente gli esigenti requisiti audio di LoL Esports."
Pat LaCroix , Head of Global Brand & Marketing Activation, said, "Bose is thrilled to enter the Esports space by supporting LoL Global Events and its competitors while introducing our first gaming headsets to market.
The relationship between Bose and Riot is natural: both companies are proud to lead technology and innovation and to put the customer first. "